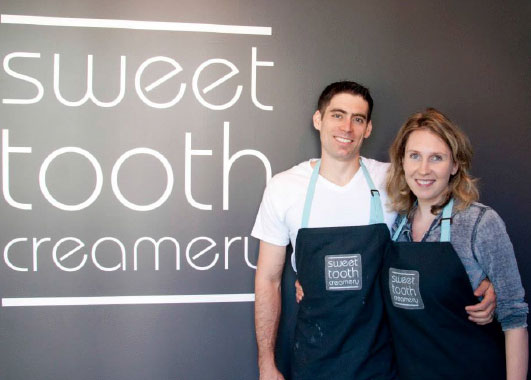 Welcome
In 2013, my wife and I moved to South Bonson area in Pitt Meadows. From the day we moved in, we have felt fortunate to live in such a warm and engaged community. Our neighbours have been pleasant and welcoming, and the natural setting provided by the Fraser River is spectacular.
Our decision to open Sweet Tooth Creamery in Osprey Village was motivated by a desire to help build our South Bonson community. We felt that an ice cream, gelato and frozen yogurt store would be a perfect addition to this area. In addition to being small business owners, we are proud parents to three young children.
We are passionate about our business, our product and our community and we enjoy getting to know our neighbors and customers. As small business owners, operators and residents of this community, we love our customers and we thank you for your ongoing support.