Ice Cream Cakes
We proudly source our gelato and sorbetto from Mario's Gelati – a true Italian gelato maker right here in Vancouver. Mario's Gelati takes great pride in being able to offer their customers a pure and satisfying product that meets the highest standards of food safety. With amazing food and fruit suppliers within the BC area, Mario's Gelati is committed to buying local whenever possible without affecting the integrity of its products while supporting the BC economy. All of their products are produced in-house with specialized Italian equipment which assists in achieving consistent, smooth and dense Italian ice creams, sorbettos and frozen desserts. Mario's ingredients are pure and simple but the taste is complex and divine. Rich and creamy gelato without all the butter fat! Go ahead, help yourself to seconds.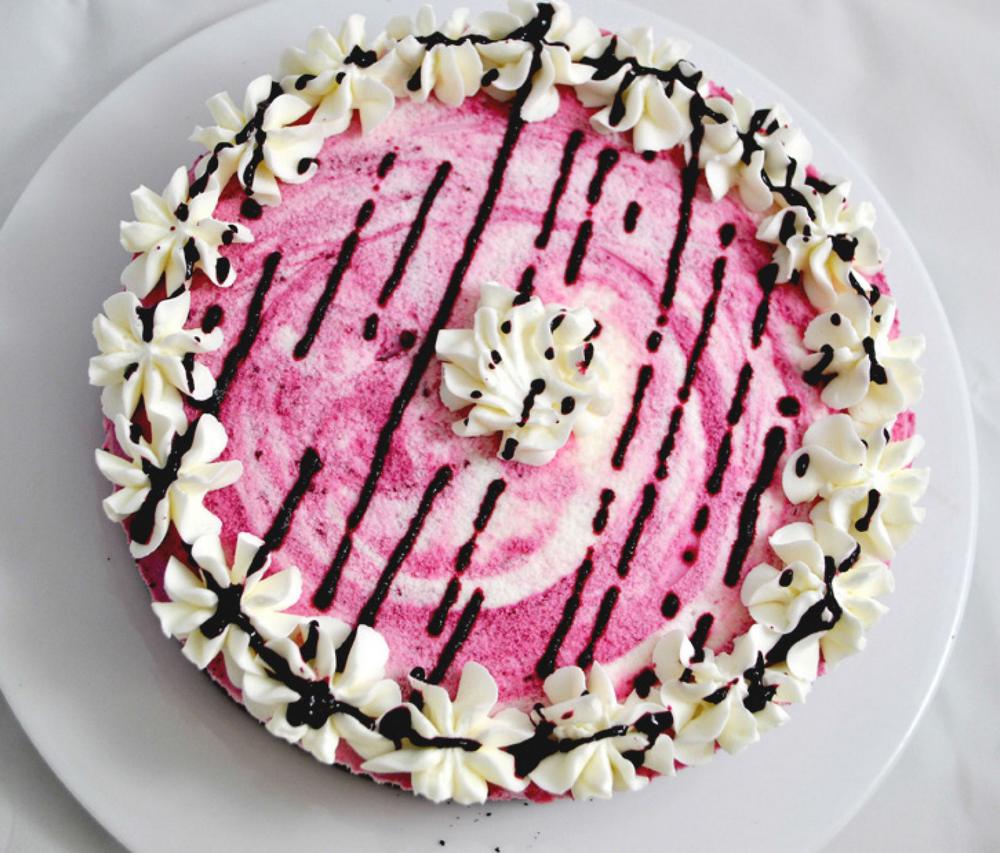 Black Raspberry Cheesecake
Authentic cheesecake base with marble black raspberry swirl on a cookie crumble crust.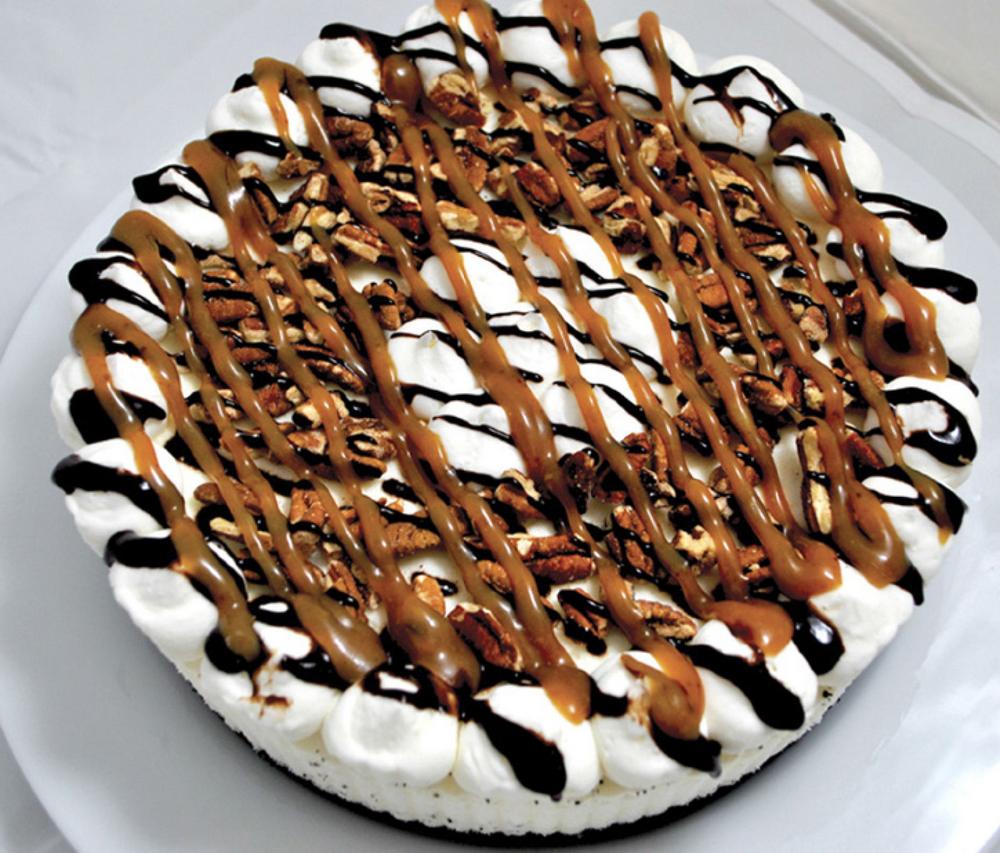 Caramel & chocolate drizzle on vanilla ice cream with pecans on a cookie crumble crust.
Vanilla ice cream with crushed Oreo cookies and a chocolate cookie crumble crust.